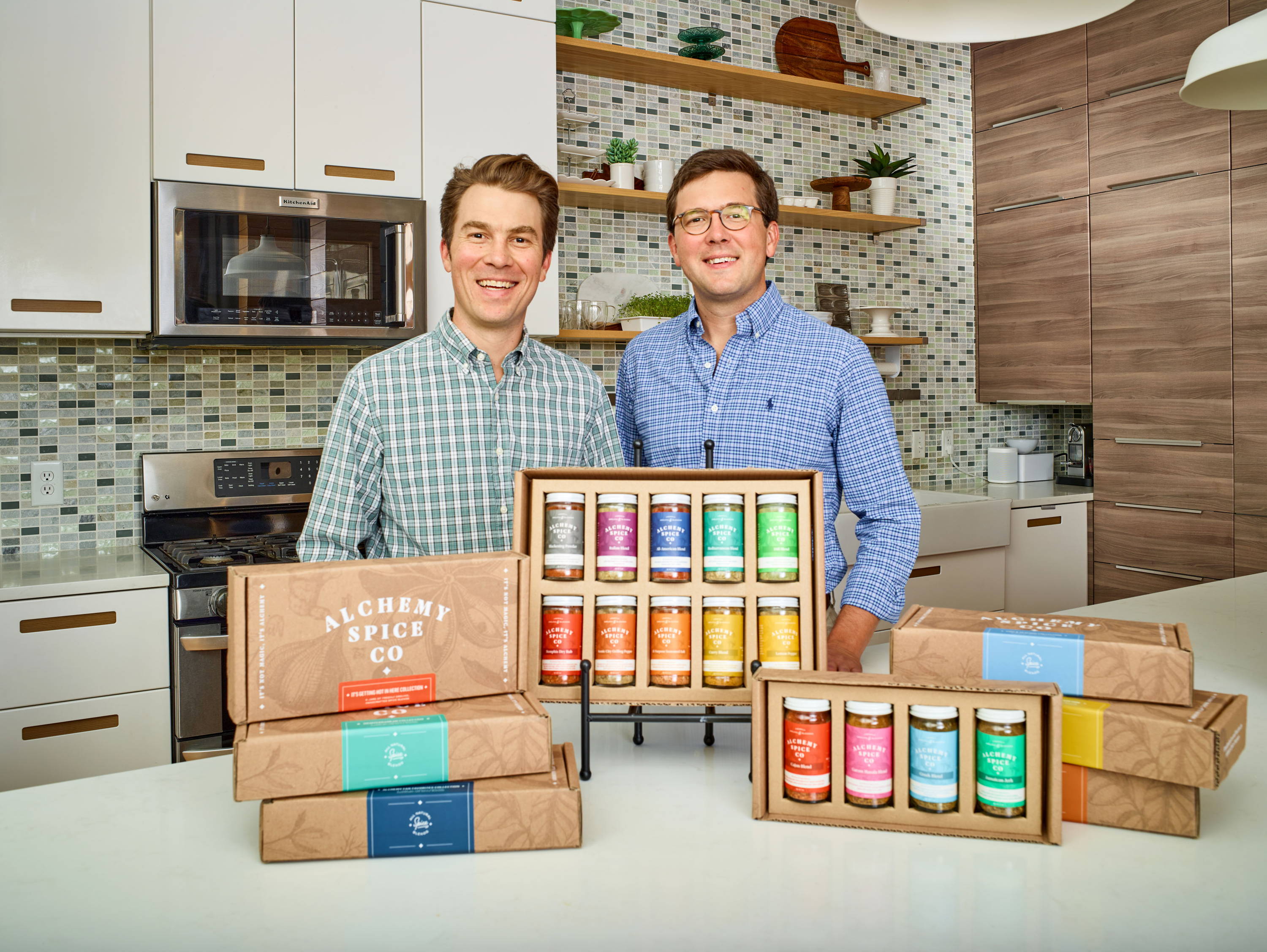 Alchemy [al-kuh-mee] noun: any seemingly magical process of transforming elements into something new.
What's in a name? We believe "alchemy" is at the heart of what we do -- reflecting both our process of turning simple, whole spices into brilliantly flavored seasonings and also how our seasonings help customers transform their everyday cooking into delicious meals at home.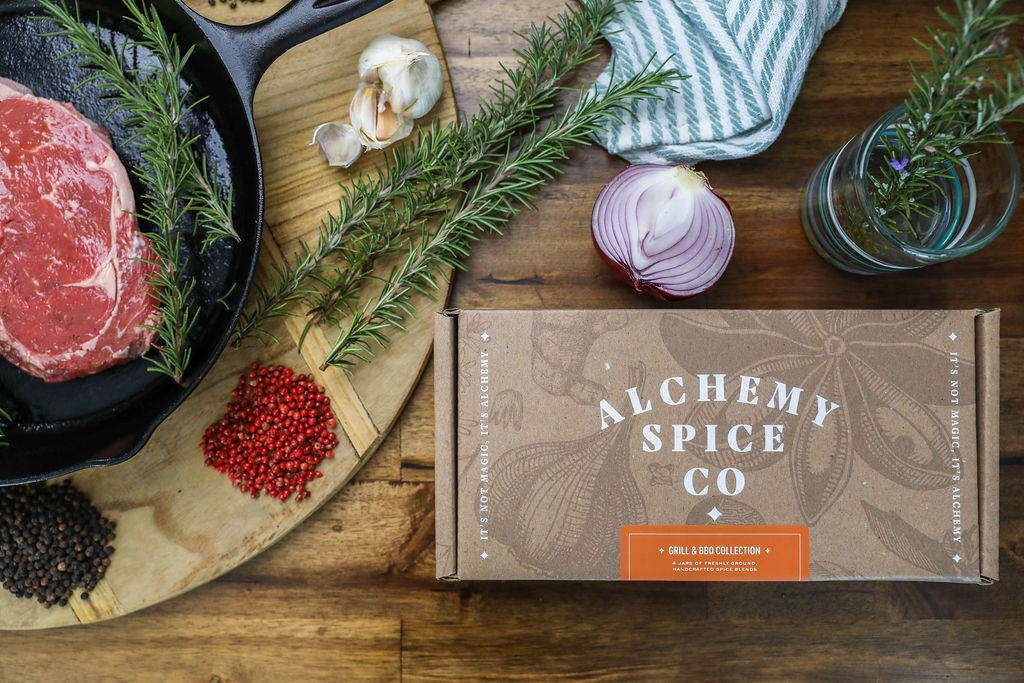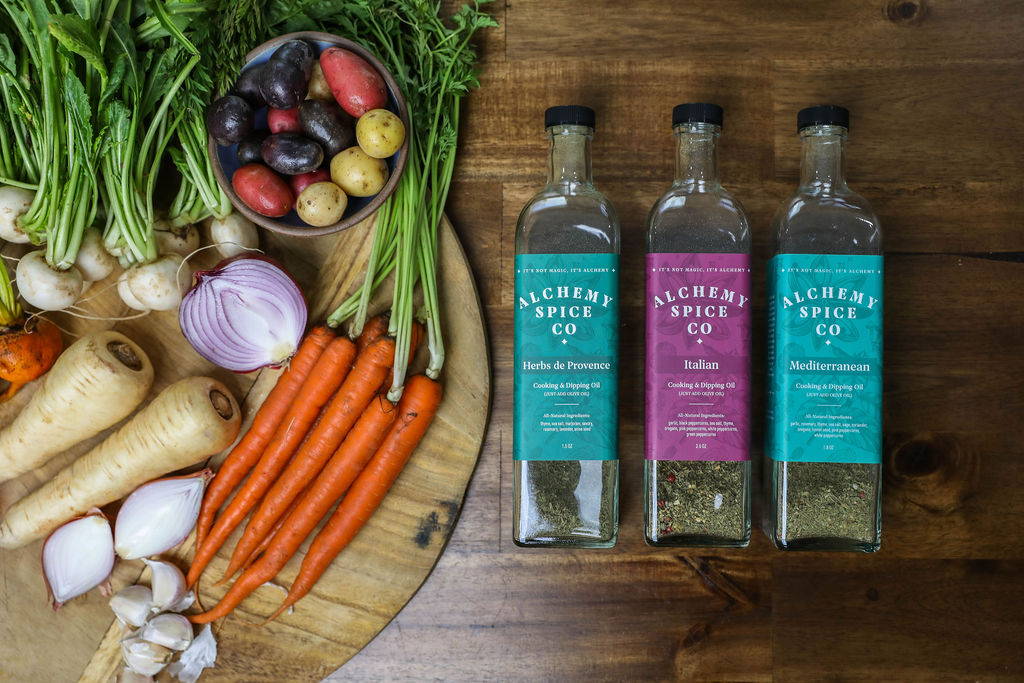 Freshness and quality, from the beginning.
Since 2003, we've been handcrafting artisan spice blends in Chattanooga, Tennessee. Our company's mission is to inspire happiness and deeper connections around our customers' tables by providing the best-tasting seasonings that transform everyday cooking into delightful food experiences. For this reason, we source and use the highest quality spices and constantly grind and blend them in small batches to produce the freshest, most delicious blends possible.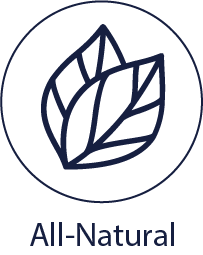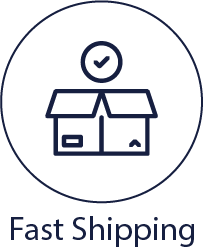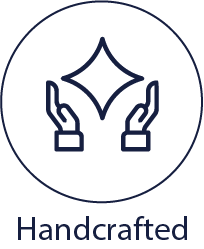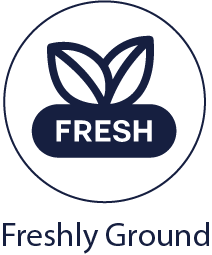 Alchemy Spice Co. is owned and operated by Henry and John Oehmig. The brothers have been longtime fans of Alchemy, Chattanooga's local artisan spice producer. In 2019, Henry purchased the business, wanting to shift from a career working at healthcare and technology companies to becoming a business owner and entrepreneur. A year later, John joined Henry as a business partner in Alchemy, sharing a passion for great food and the company's fresh spice blends.
Together, with our wonderful team at Alchemy, we're focused on sharing across the country what Chattanoogans have enjoyed for almost 20 years -- the freshest, most irresistible handcrafted spice blends.