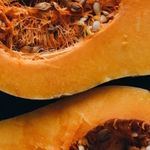 Butternut Squash Bisque (Curry)
1 Tbsp your preferred cooking oil
1 large yellow onion, diced
1 Tbsp Alchemy Spice Curry Blend
1 large butternut squash, peeled and cubed (about 8 cups) (may use frozen)
4 cups low-sodium vegetable broth
1 cup heavy cream OR canned coconut milk
In a heavy soup pot, heat oil over med-high heat.
Add onion. Sauté for 5-6 minutes until translucent.
Add 1 Tbsp Alchemy Curry Blend and butternut squash.
Mix well and heat through. Add broth. Stir. Bring to a boil.
Reduce heat to simmer. Simmer for 10 minutes. Stir.
Using an immersion blender, puree soup.
Add heavy cream. Heat through. Adjust seasonings - adding a pinch of Alchemy All Purpose Seasoned Salt or Scenic City Grilling Pepper, if desired. Serve.
Note: This soup FREEZES beautifully!
*Suggested alternate Alchemy Spice Blends:
Spicy Thai Blend
Cajun Blend
1/2 Tbsp Blackening Powder + 1/2 Tbsp AP Seasoned Salt
1/2 Tbsp Breakfast & Baking + 1/2 Tbsp AP Seasoned Salt